Golf is a social sport. It's a great opportunity to get together with your friends and enjoy some time outdoors doing something you love. It's also a great place to meet new friends who enjoy the game too. Our leagues are known for their laid-back, fun atmosphere. The leagues are designed for all level of golfers and the most important factor to come out and enjoy the day at the course.
March Men's League tournament Sponsor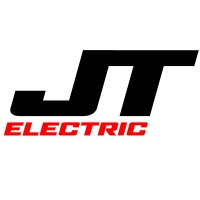 Welcome to Lakeside Men's Association, we want to thank you for participating in our previous seasons and look forward to having another great season. We are continuing to get additional sponsors to supplement the league.
Seasonal League Dues are $30  along with a filled out Lakeside Men's Sign up 2021.  The weekly fee breakdown is Green Fee ($9), Cart ($7), Weekly Entry ($8), along with optional Skins ($2) and Powerball ($2) games. That adds to a total cost of $28 for 9 holes. Monthly Saturday tournaments will cost $60 a player. All winnings are paid in pro shop credit and must be redeemed by November 30th . ALL SPECIAL ORDERS WITH CREDITS MUST BE SUBMITTED BY OCTOBER 27, 2021.
Players are responsible to set a tee time each week for Wednesday Play. NO STANDING TEE TIMES. Also, in member/guest tournamnets, all guests must have a current UGA handicap as well. Weekly results will no longer be sent out by email; instead every week results will be posted on the Calendar above.
2021 Match Play Sponsor
RICHTER TAXIDERMY
LIMITED SPOTS AVAILABLE. FIRST COME, FIRST SERVE. Maximum field of 32 players
Individual Match Play: $30 Entry Fee. In order to sign up entry fee must be paid. No exceptions
Match Play Schedule (Individual) Registration Deadline: Sunday, April 30th
Round 1 matches completed by June 1st
Round 2 matches completed by June 24th
Round 3 matches completed by July 14th
Round 4 matches completed by August 10th
Final Match completed by September 1st
Players losing in Round #1 will advance into the Consolation Bracket
Lakeside Men's League is excited to be doing our Match Play event again this year. All registered players will be put into a flighted match play bracket and then seeded by random draw. Brackets will be posted in the clubhouse and on the website. It is the player's responsibility to schedule matches with their opponent, and pay applicable greens fees when they play. Matches for each round must be decided by the posted deadline. Individual matches will be at 80% handicap, using the most current USGA revision. The higher handicap player will receive the difference in strokes between on the hardest holes. Players with a BYE in the first round are deemed to have won their first round match and therefore cannot advance to the Consolation Bracket should they lose in the second round.
Matches are to be played from the BLUE TEES. If one player in the match is older than 65, you have the option to have both Players play from the WHITE TEES.  These arrangements must be made in advance with Dallas though so handicap adjustments can be made.
2.)  Handicaps will be given, but only 80% of the handicap. All plus handicap players will play as a 0. (Example: Player A is a 0 and Player B is 10.  Player B would then get 1 stroke on the 8 hardest holes on the course)
3.) Matches are to be played over 18-holes, unless for reasons of time and scheduling players agree to a lesser number of holes, or another method of deciding the match.
4.) Matches must be decided by the posted deadline, or BOTH PLAYERS are disqualified.
5.) In the event of a tied match after 18 holes, play will continue beginning on original starting hole until match is decided. Any strokes received by players will apply to the same holes as in the 18 hole match.
FIELD FILLS UP QUICKLY SIGN-UP IN THE PRO-SHOP TODAY!
FOR ANY MORE INFORMATION, PLEASE CALL THE PRO-SHOP (801-295-1019)
DAY & NIGHT Ladies begins
April 6th
Sign Up Information Below:
Lakeside is lucky to have two ladies leagues. Both play every Tuesday. Day Ladies play every Tuesday morning and our Night Ladies play every Tuesday Late afternoon. Each has a different "Play of the Day" each and every week.
DAY LADIES LEAGUE
Our Day Ladies league play on Tuesday mornings.  Sign up information: Day Ladies
NIGHT LADIES LEAGUE
Our Lakeside Ladies Night League plays on Tuesdays with tee times beginning anytime after 1:00pm.  The 2021 league play will begin on April 6th. For additional information, please contact the 2019 league president, Pam Lewis , at 801-821-8842 or email her at tompamlewis@q.com.
Sign up information: Night Ladies
Sign ups for Junior League & Clinics

Open April 1
For more information click below:
Click here to access the Junior League Web Page
Lakeside Event Calendar
A Special Thanks to our 2021 Sponsors!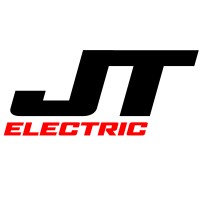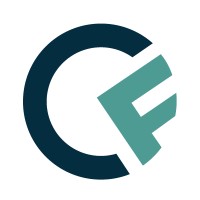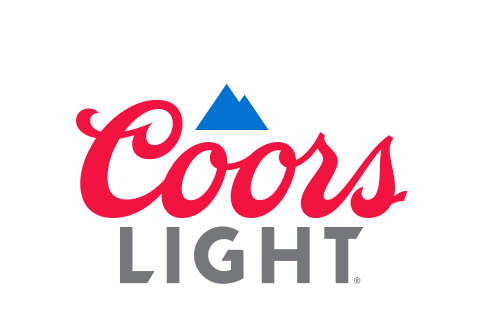 Location
1201 N 1100 W
West Bountiful, UT 84087