Golf is a social sport. It's a great opportunity to get together with your friends and enjoy some time outdoors doing something you love. It's also a great place to meet new friends who enjoy the game too. Our leagues are known for their laid-back, fun atmosphere. The leagues are designed for all level of golfers and the most important factor to come out and enjoy the day at the course.
Lakeside Event Calendar
Men's League
2021 MENS LEAGUE SPONSORS
       
To be eligible to play on Wednesdays, you must pay your Club Dues of $30. Must be paid in cash or check and must be paid BEFORE you play.
All members of Lakeside Golf Course Men's Association must have a current U.G.A. handicap. Your GHIN number must be up to date or your handicap will be played as a ZERO. To obtain or renew your U.G.A. handicap either call 801.563.0400 or go to www.uga.org
Wednesday fees are $8 per 9-holes. There will also be optional skins and powerball games played weekly for $2 each per 9 holes.
Every Wednesday and Saturday event will be flighted. Flights will be based upon the number of players, event and player handicaps. Every flight will be equal in players.
Our 2021 Club Championship will be held August 15-16. To be eligible for the Club Championship, you must play in at least 5 events.
Contact the Pro Shop for any additional information.
2021 SCHEDULE  
| | | |
| --- | --- | --- |
| MARCH 10 | GROSS/NET | |
| MARCH 17 | GROSS/NET | |
| MARCH 20 | ICEBREAKER | |
| MARCH 24 | GROSS/NET | |
| MARCH 31 | GROSS/NET | |
| APRIL 7 | GROSS/NET | |
| APRIL 14 | GROSS/NET | |
| APRIL 17 | SPRING FLING | |
| APRIL 21 | GROSS/NET | |
| APRIL 28 | GROSS/NET | |
| MAY 5 | GROSS/NET | |
| MAY 12 | GROSS/NET | |
| MAY 15 | MAY DAY | |
| MAY 19 | GROSS/NET | |
| MAY 26 | GROSS/NET | |
| JUNE 2 | GROSS/NET | |
| JUNE 9 | GROSS/NET | |
| JUNE 10 | GROSS/NET | |
| JUNE 23 | GROSS/NET | |
| JUNE 30 | GROSS/NET | |
| JULY 7 | GROSS/NET | |
| JULY 9 | DERBY | |
| JULY 10 | RED WHITE & BLUE | |
| JULY 14 | GROSS/NET | |
| JULY 21 | GROSS/NET | |
| JULY 28 | GROSS/NET | |
| AUGUST 4 | GROSS/NET | |
| AUGUST 11 | GROSS/NET | |
| AUGUST 18 | GROSS/NET | |
| AUGUST 21-22 | CLUB CHAMPIONSHIP | |
| AUGUST 25 | GROSS/NET | |
| SEPTEMBER 1 | GROSS/NET | |
| SEPTEMBER 8 | GROSS/NET | |
| SEPTEMBER 15 | GROSS/NET | |
| SEPTEMBER 18 | LAKESIDE CUP | |
| SEPTEMBER 22 | GROSS/NET | |
| SEPTEMBER 29 | GROSS/NET | |
| OCTOBER 2 | VIROSTKO'S REVENGE | |
| OCTOBER 6 | GROSS/NET | |
| OCTOBER 13 | GROSS/NET | |
| OCTOBER 20 | GROSS/NET | |
| OCTOBER 27 | GROSS/NET | |
2021 Men's League Match Play
2021 Match Play Sponsor
RICHTER TAXIDERMY
LIMITED SPOTS AVAILABLE. FIRST COME, FIRST SERVE. Maximum field of 32 players
Individual Match Play: $30 Entry Fee. In order to sign up entry fee must be paid. No exceptions
Match Play Schedule (Individual) Registration Deadline: Sunday, April 30th
Round 1 matches completed by June 1st
Round 2 matches completed by June 24th
Round 3 matches completed by July 14th
Round 4 matches completed by August 10th
Final Match completed by September 1st
Players losing in Round #1 will advance into the Consolation Bracket
Lakeside Men's League is excited to be doing our Match Play event again this year. All registered players will be put into a flighted match play bracket and then seeded by random draw. Brackets will be posted in the clubhouse and on the website. It is the player's responsibility to schedule matches with their opponent, and pay applicable greens fees when they play. Matches for each round must be decided by the posted deadline. Individual matches will be at 80% handicap, using the most current USGA revision. The higher handicap player will receive the difference in strokes between on the hardest holes. Players with a BYE in the first round are deemed to have won their first round match and therefore cannot advance to the Consolation Bracket should they lose in the second round.
Matches are to be played from the BLUE TEES. If one player in the match is older than 65, you have the option to have both Players play from the WHITE TEES.  These arrangements must be made in advance with Dallas though so handicap adjustments can be made.
2.)  Handicaps will be given, but only 80% of the handicap. All plus handicap players will play as a 0. (Example: Player A is a 0 and Player B is 10.  Player B would then get 1 stroke on the 8 hardest holes on the course)
3.) Matches are to be played over 18-holes, unless for reasons of time and scheduling players agree to a lesser number of holes, or another method of deciding the match.
4.) Matches must be decided by the posted deadline, or BOTH PLAYERS are disqualified.
5.) In the event of a tied match after 18 holes, play will continue beginning on original starting hole until match is decided. Any strokes received by players will apply to the same holes as in the 18 hole match.
FIELD FILLS UP QUICKLY SIGN-UP IN THE PRO-SHOP TODAY!
FOR ANY MORE INFORMATION, PLEASE CALL THE PRO-SHOP (801-295-1019)
Junior League
2021 Junior Clinic Flyer
Lakeside's Junior League is back. Our goal is for every junior to have the opportunity to learn to play golf here at Lakeside Golf Course. We provide clinics prior to League play for beginners and provide fun competition for all skill levels as well. The first Junior Clinic will begin in June, we limit spots available in each class to provide one on one attention to each golfer.
To secure a spot, sign up by paying your golfers entry fee in person or by calling the Pro Shop. Sign ups open April 1st.
Lakeside Golf Course is proud to host a fun weekly 9-hole competition and a year-end League Championship.  Our goal is to make golf fun for all ages while providing a positive competitive experience. Each golfer will receive a Lakeside T-shirt and the opportunity for various prizes as well.
Any young golfer (age 7-15) with a desire to play golf for fun and competition should sign-up! Sign-ups will begin April 1st. A one-time $25 membership fee is required.  (CASH or CHECK only). Fee includes T-Shirt, entry fee for League Championship & prizes.
There will be two age divisions, (7-11) and (12-15) to help give every junior a chance to win a prize.
League will played on every Thursday (6:00 a.m.-10:00 a.m.) starting on July 1st and ending with the League Championship on August 19th.  Reservations for tee times can be made a week in advance.
*Weekly $7 for greens fee NOT included in membership fee.
For any additional information contact the Pro Shop 801.295.1019
Week 1     6-24-21
Week 2    7-1-21
Week 3     7-8-21
Week 4     7-15-21
Week 5     7-22-21
Week 6     7-29-21
Week 7     8-5-21
Week 8    8-12-21
Parent/Junior Scramble   8-14-21
CLUB CHAMPIONSHIP  8-19-21
To view results from each week's league play, click on " JUNIOR LEAGUE RESULTS" and it will navigate you to the Junior League's Web Portal.
Thanks to Holly Frontier for sponsoring Lakeside's Jr. League and Clinics!
Senior League 9 hole Mon/Wed
Our Senior League is a great social event. Our Senior League really is for ANYONE. Age requirement of 55 +. They play every Monday and Wednesday mornings. Our Senior League uses their own handicapping system and Leauge Dues are only a one time $5 and daily entree fee of $3.
Contact the Pro Shop for any additional information.
Our Senior Mens league play is on Monday and Wednesday mornings.
TEE TIMES: All tee times are determined by card draw as always.

 

 Consideration will be given for conflicting Dr. Appts and etc.  Our preference is that specific members will not request to play together.  The card draw was initiated so that all members would have a chance to meet and play with every other member.
MEMBERSHIP:

 

Age requirement is to be 50 years of age during the season.  Membership dues of $10 are due at the beginning of the season and must be paid before a member plays any round of golf with the association. League fees pays for all League expenses and Handicap system.
RULES OF PLAY:

 

We follow all USGA Rules of Golf with the exception of one.  We have voted and made "Bumping" (whether in rough or fairway) legal.  IT is permissible to move your ball, with the club head, no more than six inches.
ADJUSTMENTS TO SCORES: A player must record the total strokes taken regardless of how many and regardless of his handicap.

 

The handicap committee when posting the player's score will adjust the gross score for the round.
DIVISION OF PRIZE MONEY:

 

Prize money will be divided as calculated by our league payout schedules as programmed in our league computer, and as the committee establishes for our tournament.  The Committee's decision is final on all payouts.
CLUB CHAMPIONSHIP PLAY:

 

Players who paid dues and have played six rounds and have had them posted into the league handicap computer program will be eligible to play in our club championship.  We will cut off entering scores into our system approximately two weeks prior to the tournament.
---
Ladies Leagues
Lakeside is lucky to have two ladies leagues. Both play every Tuesday. Day Ladies play every Tuesday morning and our Night Ladies play every Tuesday Late afternoon. Each has a different "Play of the Day" each and every week.
Contact the Pro Shop for any additional information.
DAY LADIES LEAGUE
Our Day Ladies league play on Tuesday mornings.  Opening social will be held Tuesday, March 26th @ noon.  There also will be a clinic held on the Range tee at 11 a.m. Any more info needed, please contact Stacey (801) 726-8074.
NIGHT LADIES LEAGUE
Our Lakeside Ladies Night League plays on Tuesdays with tee times beginning anytime after 2:00pm.  The 2019 league play will begin on April 16th and we will be having our Opening Social and Short Game Clinic on April 9th 2019 @ 5:30p.m. For additional information, please contact the 2019 league president, Pam Lewis , at 801-821-8842 or email her at tompamlewis@q.com.
Lakeside Ladies Registration Form 2019
RESULTS FOR NIGHT LADIES
April 24th
EENIE MEENIE
May 1st
EVEN HOLES
May 8th
CONSECUTIVE 3
May 15th
FEWEST PUTTS
May 22nd
BARGAIN DAY
May 29th
BLIND DRAW- Results @ Closing Social
June 5th
HATE 'EM
June 12th
MYSTERY HOLE
June 19st
LOW PUTTS
June 26th
BARGAIN DAY
July 3rd
SWEET & SOUR
July 10th
THROW 2 HOLES
July 17th
ODD HOLES
July 24th
CONSECUTIVE 3
July 31st
EENIE MEENIE
Aug 7th
THROW OUT 2
Aug 14th
SWEET & SOUR
Aug 29th
MINUS PUTTS
Sept 5th
MINUS PUTTS
Sept 12th
CLUB CHAMPIONSHIP
Sept 18th
CLUB CHAMPIONSHIP
A Special Thanks to our 2021 Sponsors!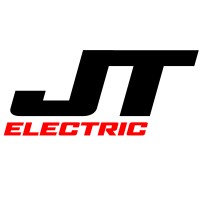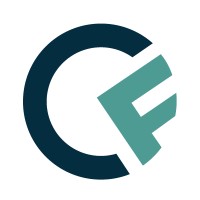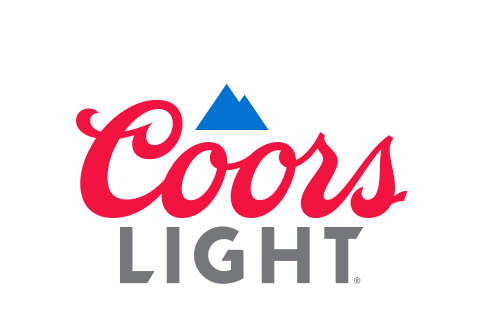 Location
1201 N 1100 W
West Bountiful, UT 84087